Thanks for visiting our web site! Here is the history of HelioGyre.
History and Creation of HelioGyre: the Idea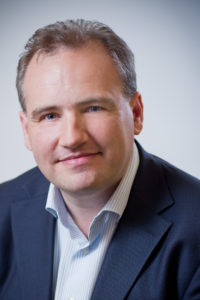 A few months ago, in November 2015, I was looking for
a clock to ornament my office at home. I could not find anything making me happy even at prices far away from my budget.
I was actually not looking for a clock specifically, but for something antique or vintage, and with nice visible mechanics, since I am a passionate of technology – be it metal machining, wood working, electronics, IT or mathematics.
Still a few months earlier, I found on the internet a brand new very small Linux, WiFi-capable device. I bought one on a crowdfunding site, in order to help the creators. And because I was thinking that I would do something with it some day, with no actual project in mind though.
And a few days before Christmas I have got an idea. Since I could not find any pleasant clock, I would create my own machine, with an antique or vintage look, but with hidden technology inside such as: stepper motors, CPU, electronics. So that it is a connected object as well, and as such be able to do what was impossible in the past centuries.
This object would indicate the Sun location in the sky thanks to a skeletal brass sphere, wherever it is on Earth, and at any time of day and night.
History and Creation of HelioGyre: the Construction
It took me 3 weeks to draw the mechanical design, a few nights to write down the math equations determining the position of the Sun from the Earth, and to draft the electronics schemas.
Then I had 3 months of fun turning and milling all the metal parts in my cellar and during my spare time. In parallel I have also developed the embedded software that runs the math equations and establishes a connection with the outside world: the Internet and the smartphone.
Finally after assembling all these ingredients and some finetuning, the HelioGyre was born and started follow the sun hour after hour, day after day!
Next steps
Now, I would like to make HelioGyre available on the market. For that I need to get funding to launch the production of a few units. The more units ordered, the cheaper the price, as usual. So any feedback on your interest about HelioGyre, or intent to purchase it for you or for a friend is welcome: visit the "I want one" page here.
Also, I have other ideas for other decorative vintage connected objects, so stay tuned!
Frédéric Baumann, May 2016